Genesis 1970 1975 Vinyl Audiophile Box Set Near Mint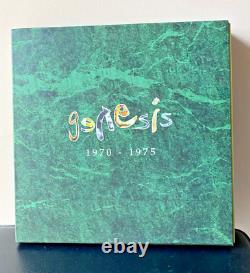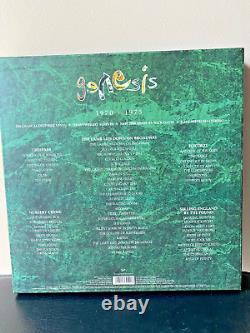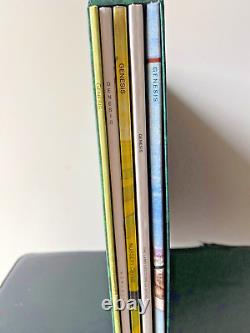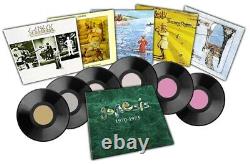 1/2 Speed Mastered using The Paradigm Process at Metropolis Mastering. Classic Genesis albums on 200g vinyl. Each album is contained in a heavyweight cardboard sleeve with original artwork. 1/2 Speed Mastered "The Paradigm Process" at Metropolis Mastering.
Remastered by Tony Cousins & Tim Young. Cut by Miles Showell & Crispin Murray. New 2008 Mixes by Nick Davis.
Housed in open-ended slip-case box. Heavyweight cardboard sleeves with original artwork. Return of the Giant Hogweed. Dancing with the Moonlit Knight. I Know What I Like (In your Wardrobe).
The Lamb Lies Down On Broadway (2LP). The Lamb Lies Down on Broadway. The Grand Parade of Lifeless Packaging. The Chamber of 32 Doors.
Here Comes the Supernatural Anaesthetist. Silent Sorrow in Empty Boats.
The Light Dies Down on Broadway.